This month's
Service specials.
*Oil Change includes up to 4 qts. of premium VP S4 250 mineral oil and a new oil filter. Price does not include shop supplies, gaskets and sales tax. Offer only available for street motorcycles. Not available for Spyder or Ryker. Ask your Service Writer for details.
Get $50 off tire
installation.
When you purchase two or more tires from us, take $50 off when we install them on your motorcycle.
And check out these boss deals on tires.
We'll help match you up with the right set of tires for your riding style. Same day service while you wait.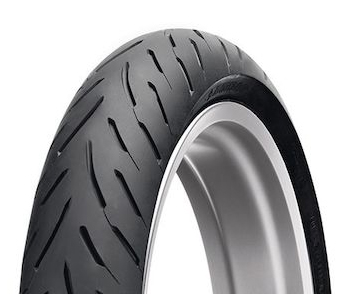 Front starting at:
$6688
SAVE $27
120/60-ZR17 55W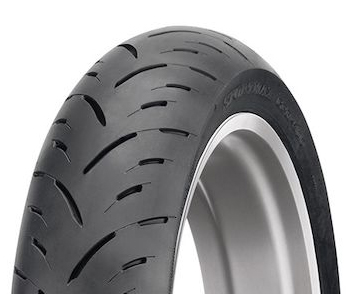 Rear starting at:
$9288
SAVE $38
160/60-ZR17 69W
Dunlop Sportmax GPR300 Tires
The Sportmax GPR-300 is a high-performance radial tire for small displacement sport bikes. It has radial tire technology that helps to provide enhanced grip in wet and dry conditions, optimized construction to enhance handling and responsiveness for street-going sport riding and advanced belt design and Jointless Band (JLB) rear tire construction that utilizes a continuously wound belt for smooth performance and a consistent tire contact patch.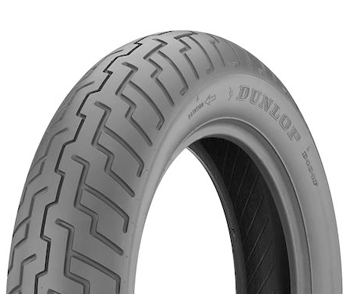 Front starting at:
$5707
SAVE $29
80/90-B21 48H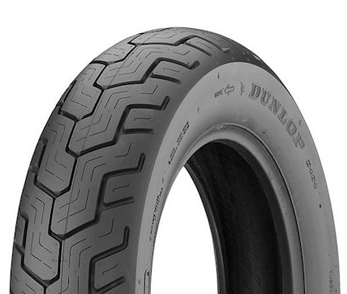 Rear starting at:
$8301
SAVE $15
110/90-B18 61H
Dunlop D404 Motorcycle Tires
Street tire in a variety of sizes fitting standard, cruiser and some vintage model bikes bikes. Tread compound helps deliver impressive balance of mileage and grip. Front and rear tread patterns enhance water evacuation and wet grip. Bias-ply construction helps deliver a smooth ride for enhanced comfort. Offset center groove for enhanced straight-line stability. Dunlop performance in a great value package.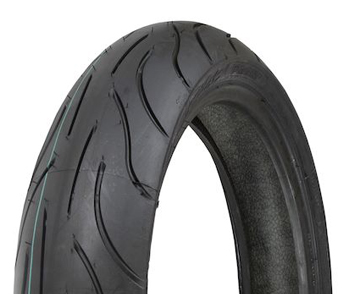 Front starting at:
$9603
SAVE $43
120/70-ZR17 58W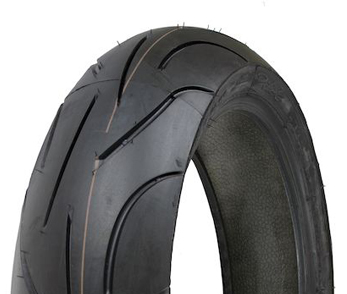 Rear starting at:
$12421
SAVE $57
180/55-ZR17 73W
Michelin Pilot Power Motorcycle Tires
You don't have to be world champion to get your hands on Michelin racing tire technology. Pilot Power tires use a rubber mix that was originally developed for MotoGP racing, and a tread pattern that covers less than 12% of the tire's surface. The result is
a maximum lean angle of 50.6 degrees on dry pavement and 41.9 degrees in the wet, achieved with a stock sportbike.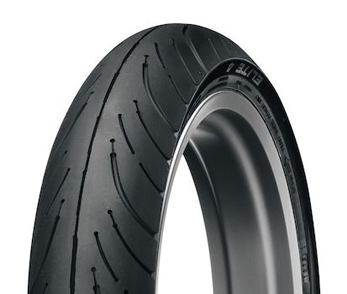 Front starting at:
$17369
SAVE $79
130/70-B18 63H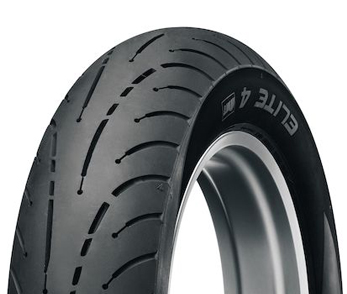 Rear starting at:
$22658
SAVE $103
160/80-B16 80H
Dunlop Elite 4 Motorcycle Tires
Designed for the modern cruiser, the Dunlop Elite 4 Tires take huge leaps in tire technology. A bi-compound construction puts Dunlop's MT technology in the center of the tire, boosting longevity and straight line performance with special lateral compounds on the outside edges for superior cornering grip. A revised tread pattern promotes better handling in both wet and dry conditions and is credited with creating a smoother and quieter ride. The Elite 4 also features unique wear indicators that disappear at 1/32-inch tread depth, letting you know you've reached the legal limit and its time for some new shoes.
@import url('https://fonts.googleapis.com/css?family=Roboto:900&display=swap');
.product-offer strong { font-weight: 900; }
.hero-headline { line-height: .95; }