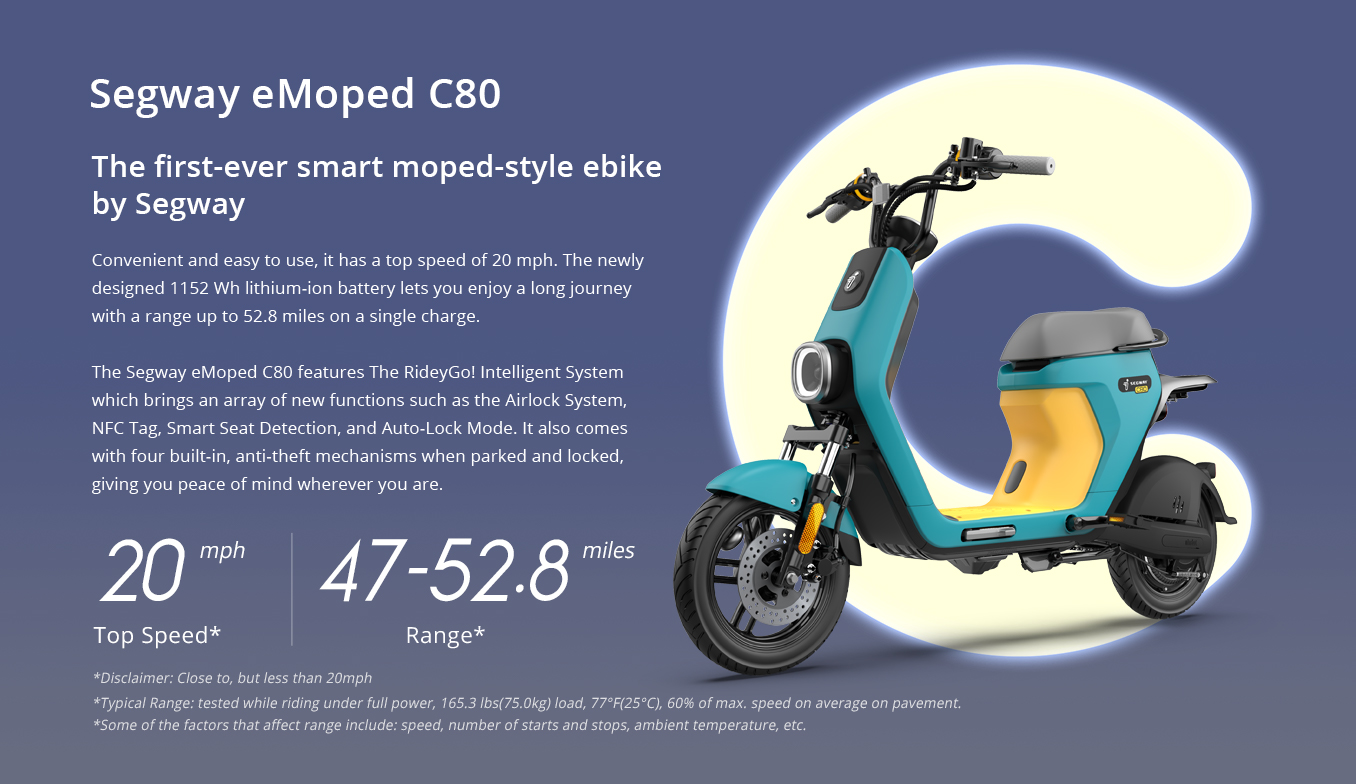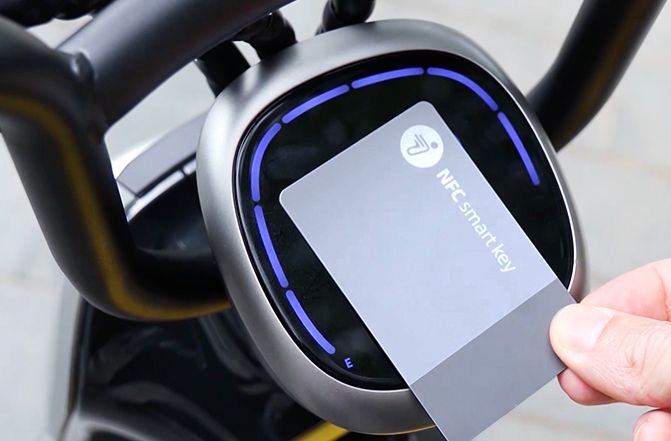 (2) NFC Tags
Two NFC Tags included: simply swipe the NFC Tag above the dashboard to lock and unlock the vehicle. It's that simple.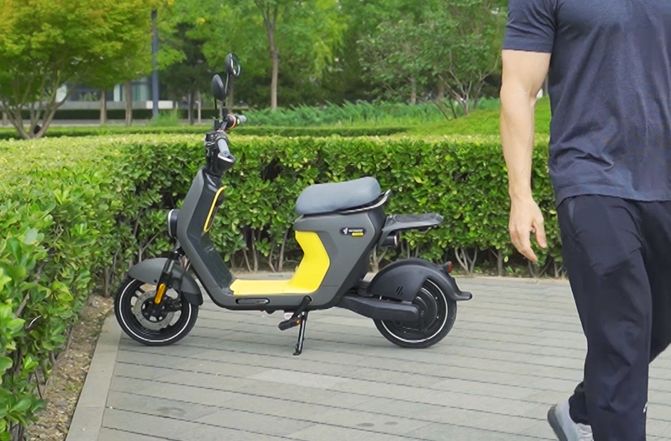 Auto-Lock
The Auto-Lock can be customized to lock your C80. Once the Auto-Lock is activated, the bike will automatically lock within the preset countdown.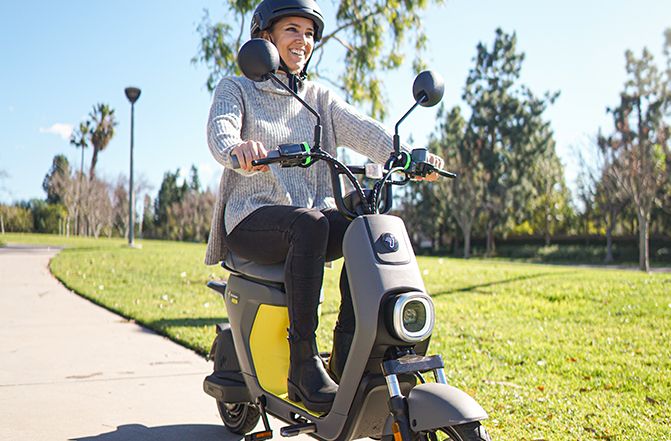 Smart Seat Detection
Equipped with intelligent sensors under the seat and an electric handlebar lock, the vehicle will lock itself within 3 seconds of leaving the seat. To ensure the safety of our riders, the smart feature will only be activated when the driver is properly seated, and the kickstand is released. Otherwise, if no movement has been detected, the eMoped C80 will not be ready to ride, even if you twist the throttle.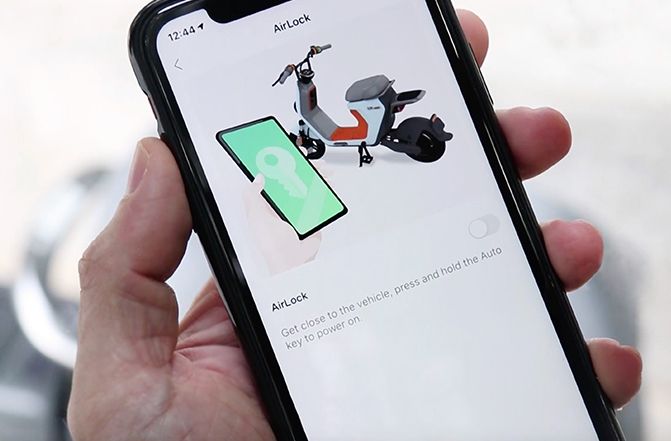 AirLock System
Say goodbye to your keys and ride with just your smartphone. With the AirLock system, you can unlock the eMoped C80 with just a tap on your phone via the Segway-Ninebot App. Once the vehicle is connected to the Segway-Ninebot app, the eMoped C80 will automatically identify its owner by recognizing the app when the smartphone is near the vehicle.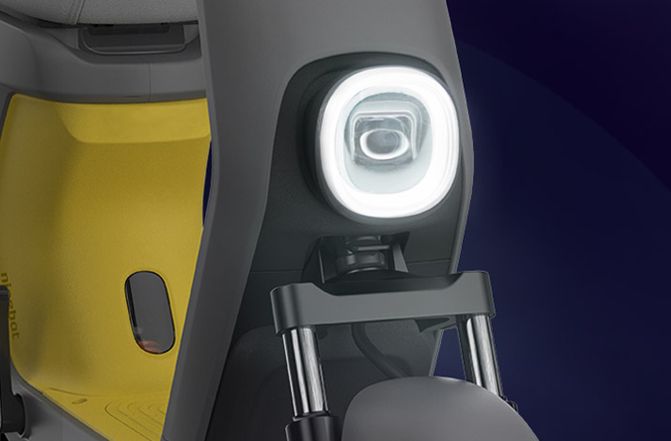 Halo-Shaped Headlight
The eMoped C80 LED front halo-shaped headlight consists of an inner and outer ring light. An ambient light sensor has been placed in the headlight enabling it to adjust the brightness based on the environment. Starting at dusk, the headlight will light up, providing you better visibility during your ride.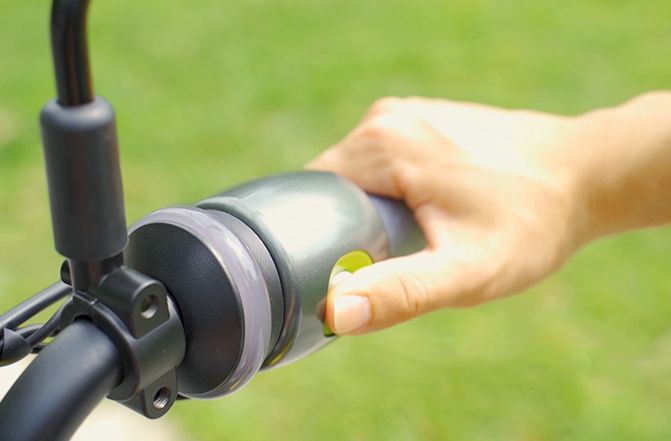 Auto Cruise
With Auto Cruise you can take a break and enjoy your adventure. Simply press the multi-functional button and select your desired speed. Your eMoped C80 will remain at a constant speed without you having to hold on to the handlebar at all times.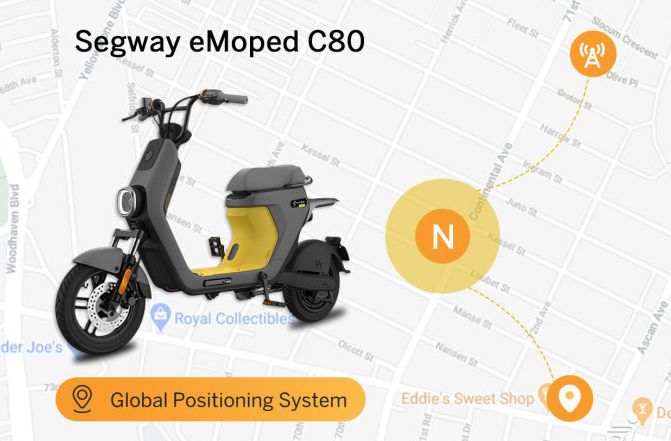 Anti-Theft System
Aided by GPS, you can track the eMoped C80 at any time and have notifications sent directly to your phone. The eMoped C80's smart security system detects any irregular movements and sends notifications to your smartphone within seconds to give you peace of mind. After your C80 is locked, any unusual actions such as pushing, moving or accessing the vehicle will trigger the alarm system.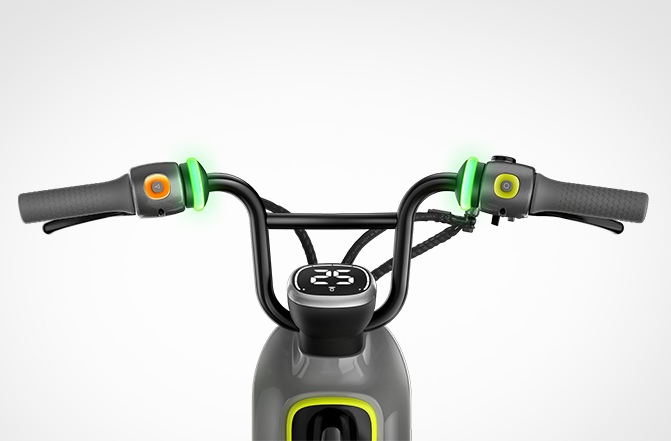 Two Buttons, All Your Functions
With its Intuitive design that requires zero learning curve, two buttons are all you need to manage your eMoped.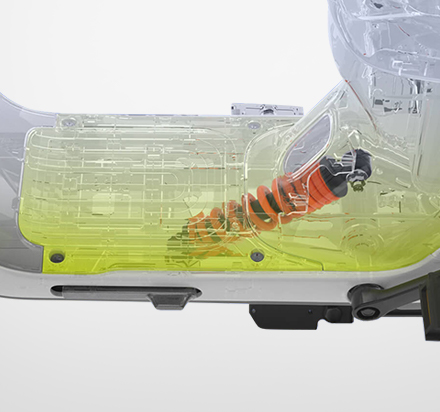 Two-Stage Central Shock Absorber
Dynamic as it looks, the outstanding two-stage central shock absorber is ready to tackle the bumps on your way and deliver a smooth ride.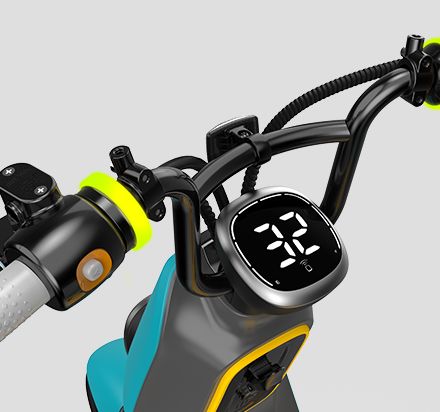 Dual Braking System
The electric bike is equipped with premium features on the front disc and rear drum brakes to ensure your safety during sudden halts and elevate your riding experience.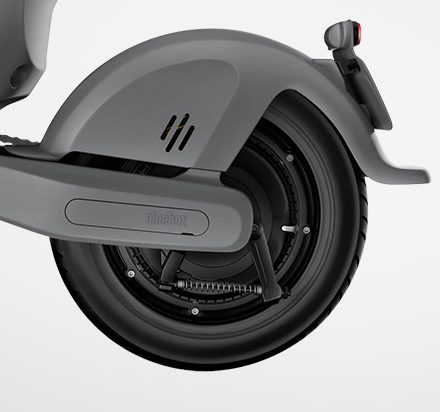 Regenerative Anti-lock Braking System
The front disk brake is paired with a rear drum brake to ensure fast and stable braking. The EABS System recoups energy to the battery to extend the range and takes you further.