Exceptional Design, Extraordinary Journeys
The Ninebot KickScooter E45 inherits the classic design of the Ninebot eKickscooter series and features integrated molding technology and a metal frame.
Features
9-inch High-Elastic Traction Control Tires
Electric Brake & Mechanical Brake
Built-In Front and Rear LED Lights
18.6 mph Max Speed
55-220 lbs (25-100 kg) Payload
28 miles Range
20% Max Slope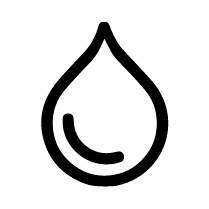 IPX4 Water-Resistant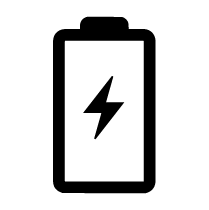 Premium 18650 Power Battery
Brand New 9 Inch High
Elastic Non Pneumatic Tires
Never have to worry about a flat tire again with excellent shock absorption!
With three years in the making, the new inner support technology has higher resilience than ordinary solid tires, and is maintenance-free with high shock absorption. The new 9″ tires deliver excellent shock absorption and you never have to worry about a flat tire again!
New Triple Brake System
3'3" braking distance, safeguarding you all the time.
In addition to the conventional double brakes, E45 introduces a new magnetic brake technology, it uses electromagnetic force to form a strong braking force and realizes a shorter braking distance. You can use the Segway-Ninebot app to adjust the different braking levels, from a shorter braking time to a more stable brake.
Innovative Thread Locking Technology
6213 miles of test rides, your safety is of the utmost importance
The integral parts of the car body adopt the innovative thread locking technology used in high-speed bullet trains, and are strictly tested. After undergoing 6213 miles of testing, the frame of the E45 is still in top top shape.
Colorful Atmospheric Lights
The chassis of the Ninebot KickScooter E45 features colorful atmospheric lights, with 9 different flashing effects and tens of thousands of color options. You can adjust it to your liking via the Segway-Ninebot App. The lights also illuminate your surroundings when riding in the dark*.
Classic Foldable Design
It can be easily carried and towed around, fits perfectly in the back of car trunks.
The E45 features the classic folding design that is easy to carry and fits perfectly inside a car's trunk. Weighing approximately 30 lbs, it can easily be lifted, towed and taken into the elevator.
Aerospace-grade Aluminum Alloy Material
Lightweight yet durable.
The aerospace-grade aluminum alloy body material weighs only one-third of steel, and its strength per unit density is 1.3 times that of steel. it has better thermal conductivity and corrosion resistance, making the E45 lightweight yet durable.