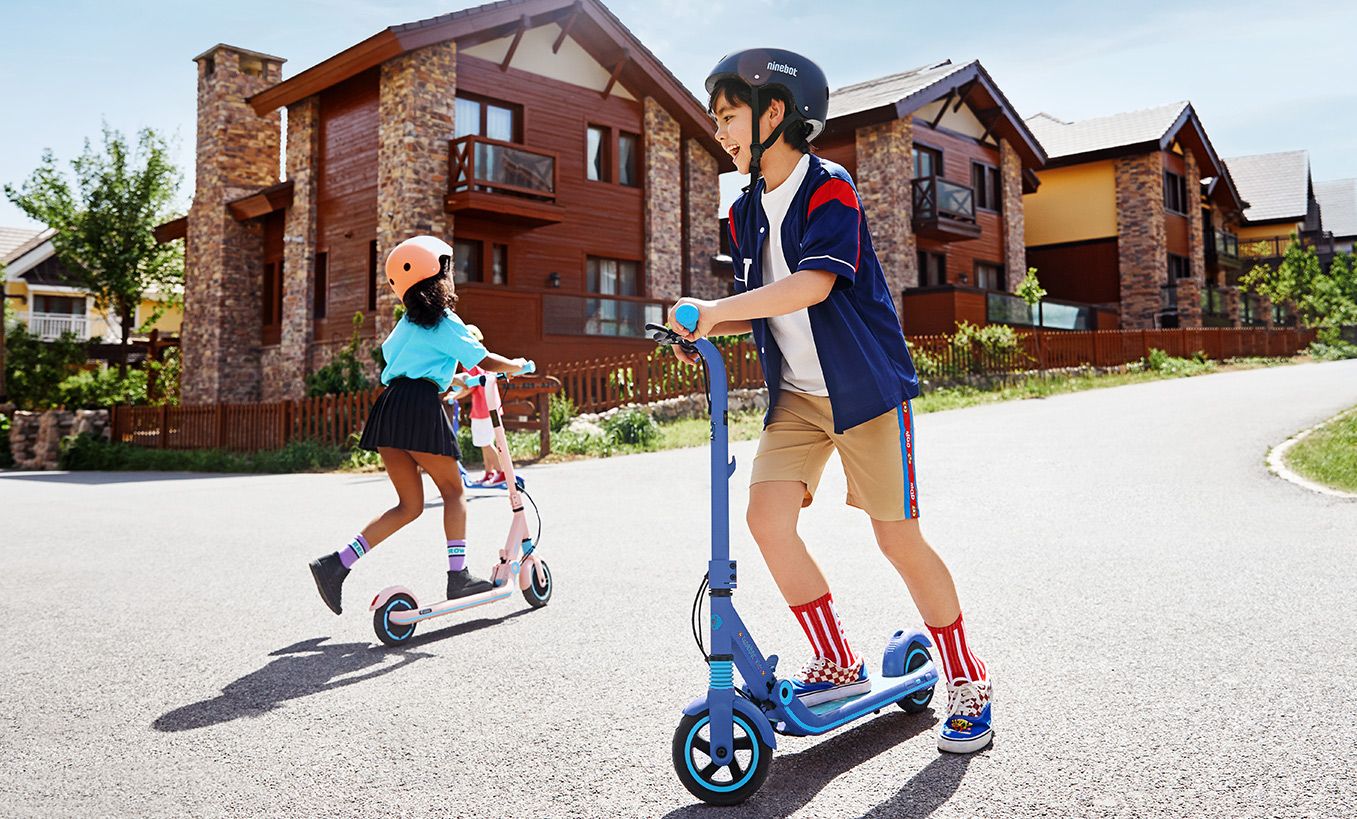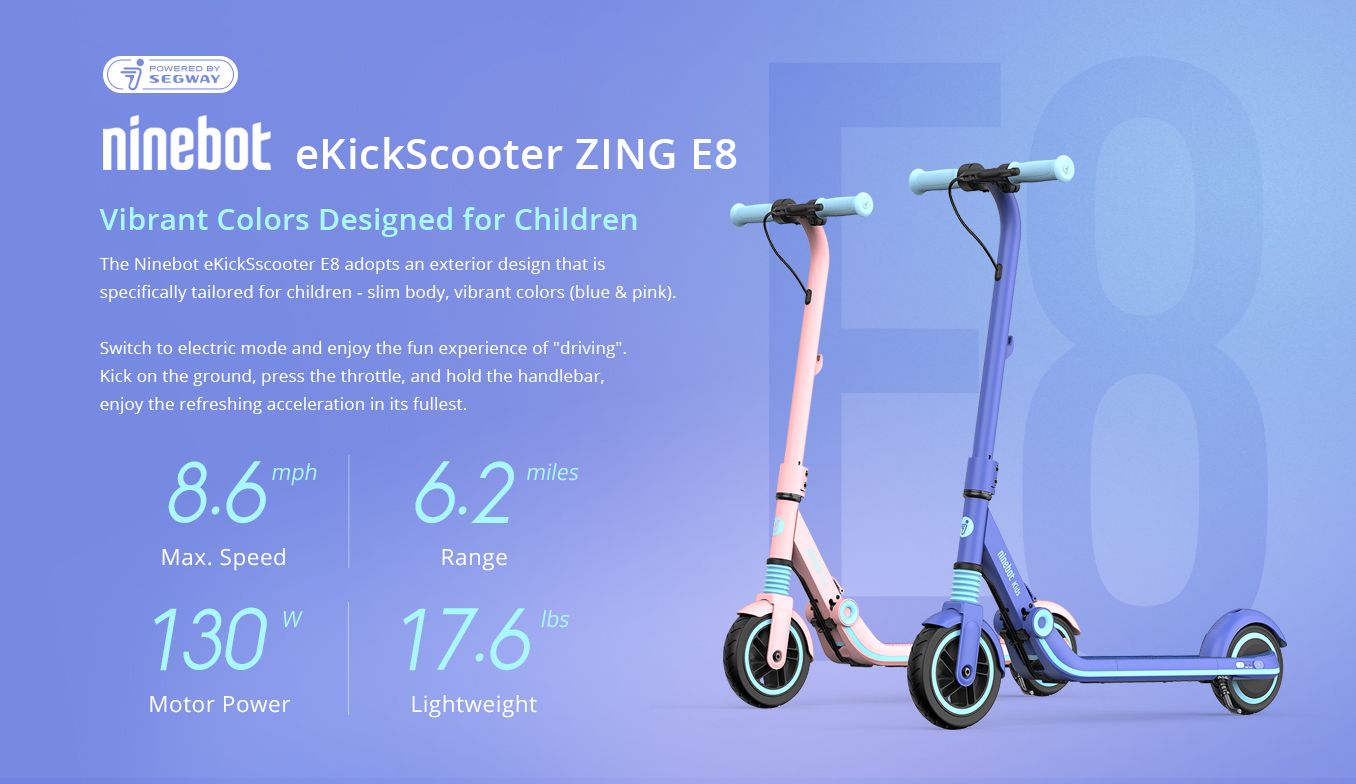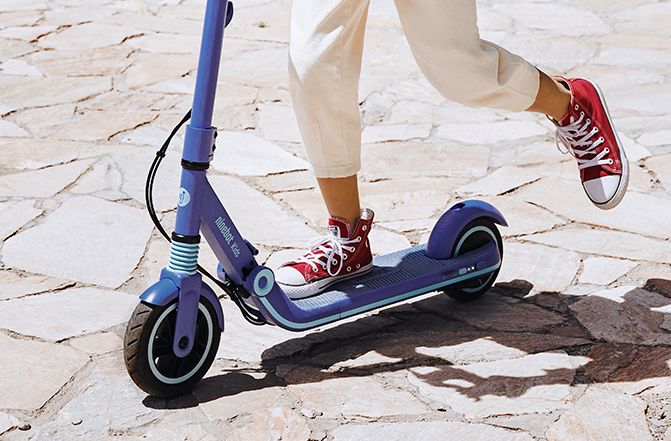 Crusie Mode
Come and try a new way of riding kickscooters! Simply kick to start, the scooter will continue to glide without needing to press the throttle! The harder you kick, the faster you accelerate.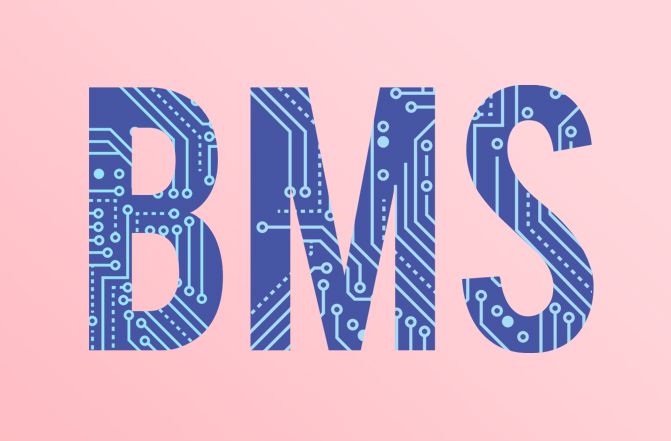 Smart Battery Management System
With 7 years of accumulated development of the fifth-generation BMS intelligent battery management system, the cumulative total of managed batteries exceeds 300 million, which can provide comprehensive protection for lithium-ion batteries. The support of the BMS makes the ZING E8 safe and reliable.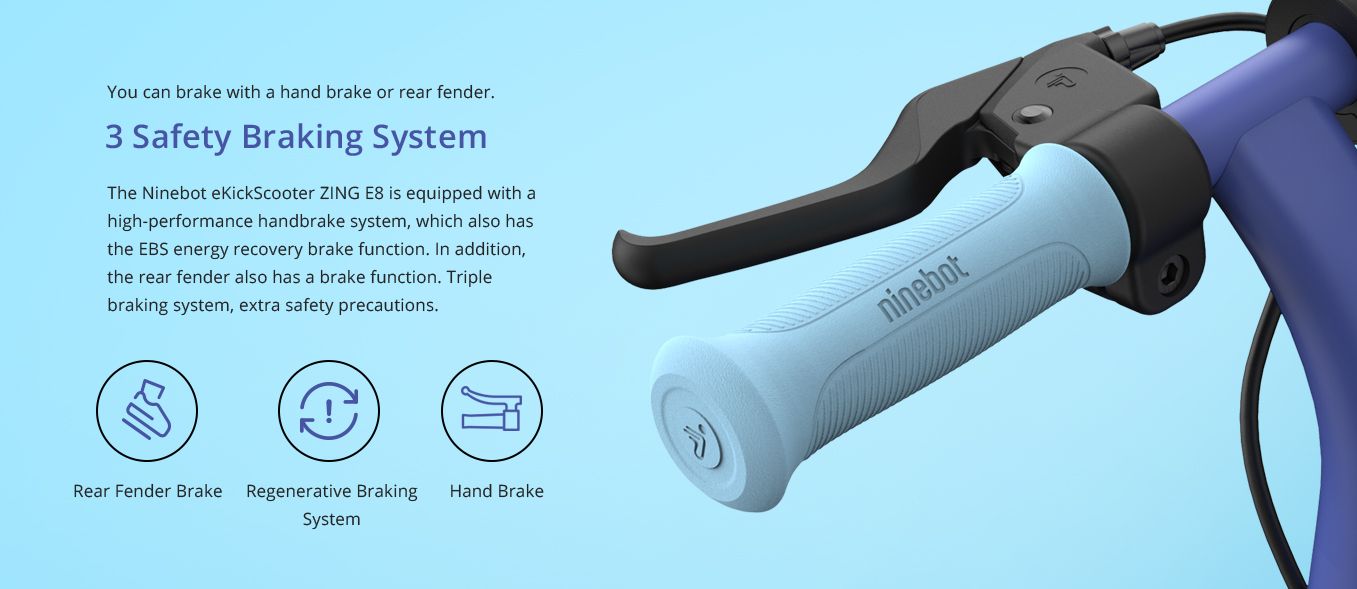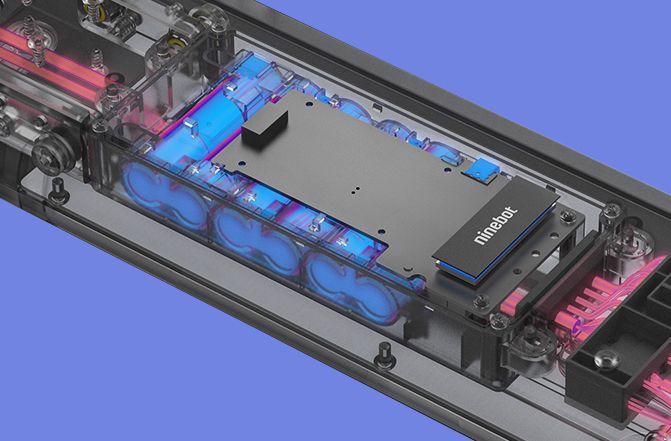 Integrated Battery Design
The battery pack adopts a new design and process. It integrates the lithium-ion battery, controller, and BMS intelligent battery control system into one module. The overall structure is more compact and the body is slimmer. In the battery pack, 18650 high-rate batteries with a discharge capacity twice that of ordinary batteries are selected.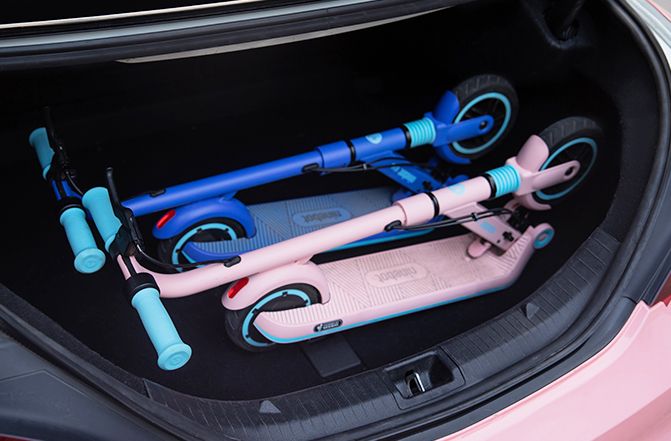 Foldable Design
The slim body is only 1.3 inches in thickness, and the weight of the scooter is only 17.6 lbs, which can be easily folded. The scooter is light, easy to fold, portable, and can be easily placed in the trunk.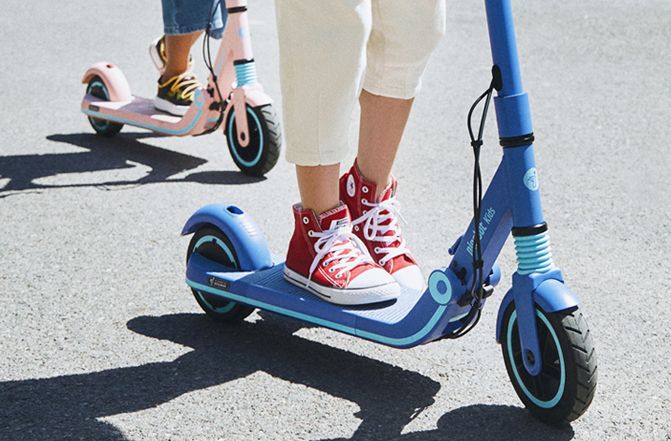 Front Shock Absorption
In order to bring a comfortable riding experience, the ZING E8 is equipped with a 40 mm front shock absorption, which can effectively absorb the bumps from sand, grass, and dirt roads. With high elastic solid rubber tires, you can just ride smoothly and have fun.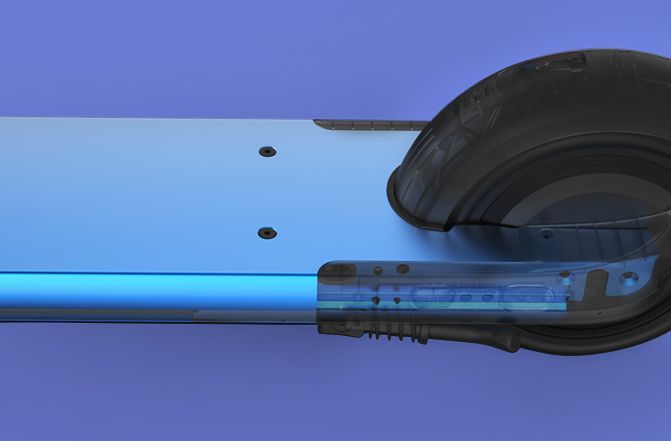 Aerospace Grade Aluminum Alloy Body
The slim body is made of aerospace-grade aluminum alloy, with a static load of up to 1,320 lbs (600 kg), and has passed a 1,200 miles (2,000km) endurance test.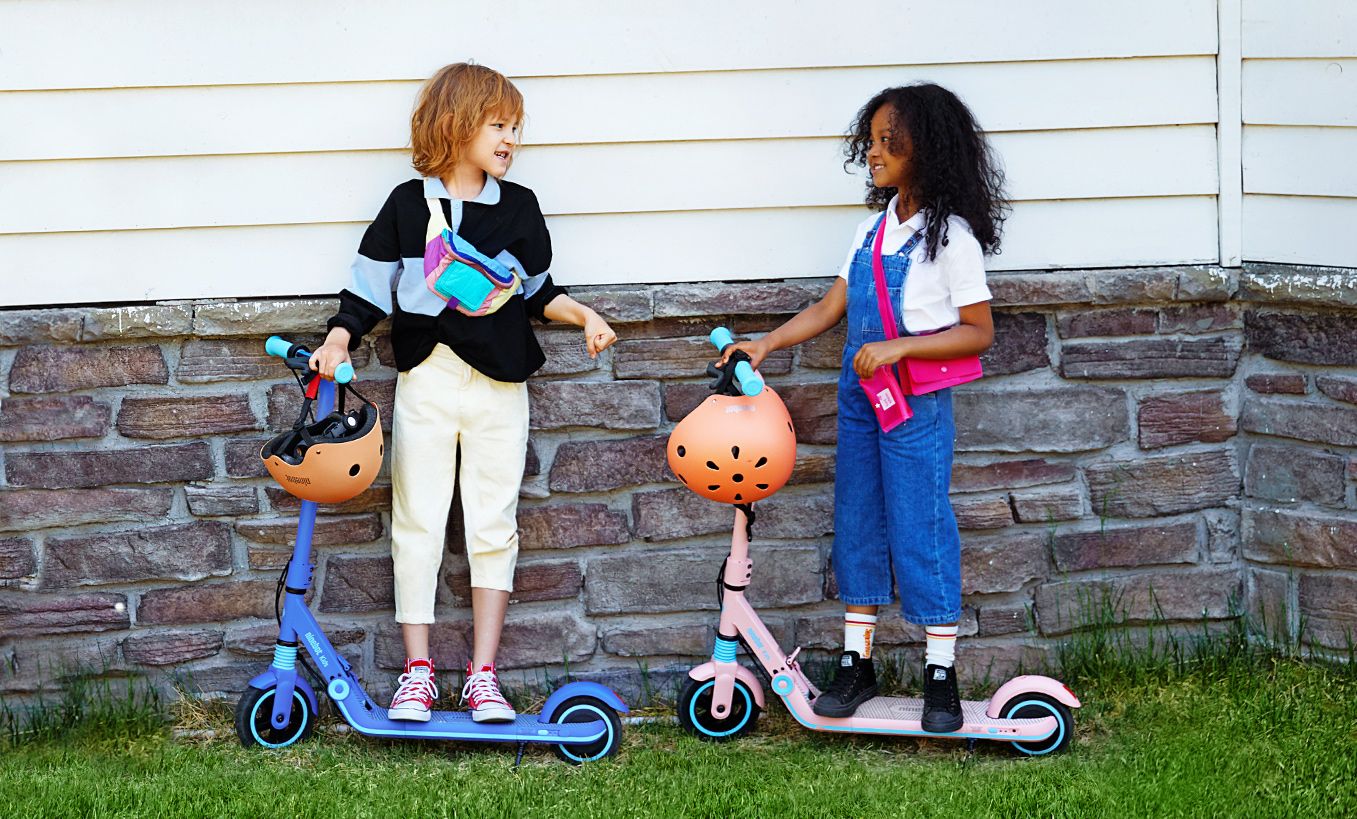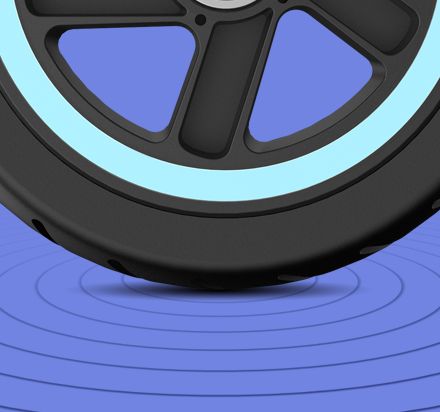 Elastic Solid Rubber Tires
The new high elastic rubber tire is designed to be wear-resistant, no need to inflate the tires. The tire tread has been redesigned for better grip and anti-skid performance.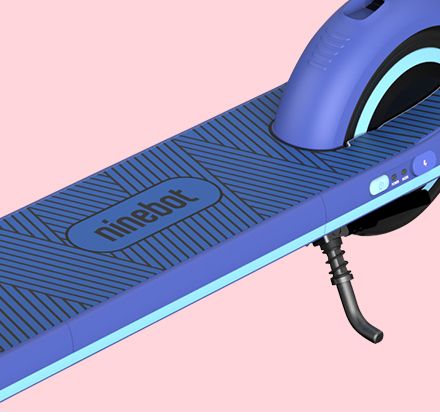 Low Pedal Design
The scooter is only 3.9 inches above the ground, the center of gravity is low, and it is closer to the ground, allowing the children to ride d control easily.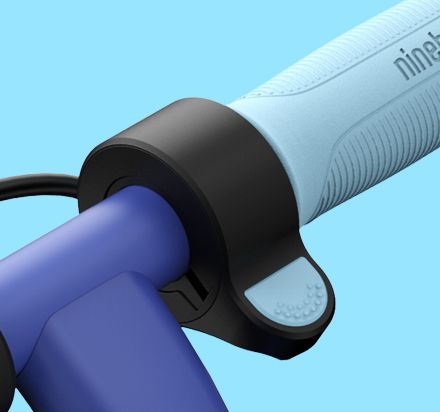 Thumb Throttle
The thumb throttle has moderate resistance and responsiveness, which is convenient for riders to control the driving speed and fully enjoy the fun of "driving".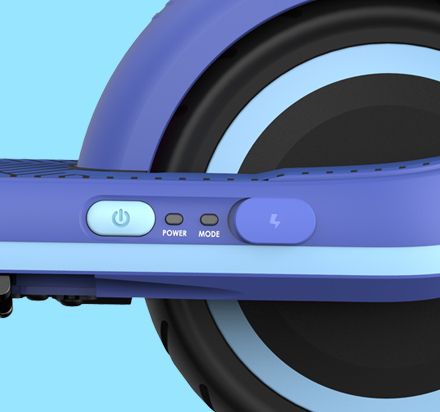 One-Click Switch
The one-click switch also takes into account the switching function when riding. You can switch among the three riding modes of throttle, cruise and safety* just by clicking the button after starting up, very simple and convenient.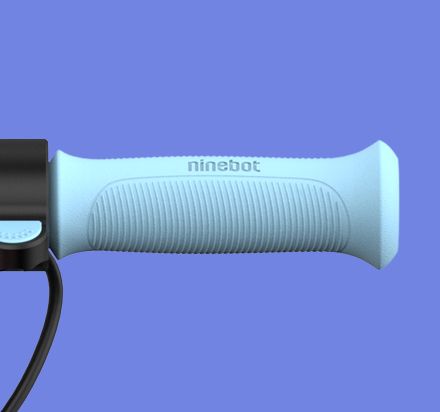 TPR Handle Grips
The handle grips are made of TPR material, which are comfortable to hold and offer superior anti-skid traction. They provide riders with a firm grip and have more control over the vehicle. TPR handle grips are also easy to clean and maintain.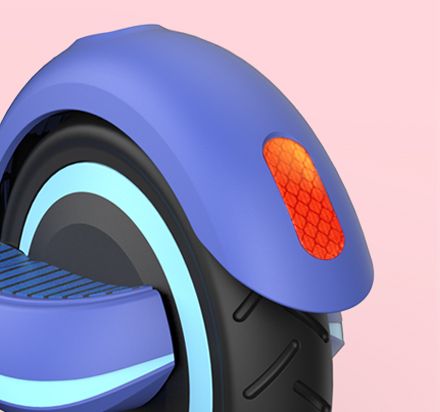 3M Reflective Stickers
The 3M reflective sticker is installed on the fender. It has high reflectivity, a wide reflection angle, and strong adhesion, providing more safety and security.