Segway Ninebot F25 Series Electric Kick Scooter - Details:
The Ninebot KickScooter F25 is feature rich yet cost effective and offers everything you need in one product: an extended 12.4-mile range, a top speed of 15.5 mph, large 10" tires, foldable design and Bluetooth security lock to keep your Kickscooter safe.
Features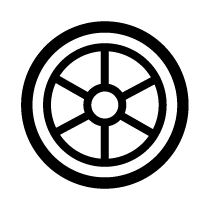 10-inch Pneumatic Tire
Electronic Brake & Disc Brake
F25: 15.5 mph Top Speed
F25: 12.4 miles Top Range
F25: 12% Max Slope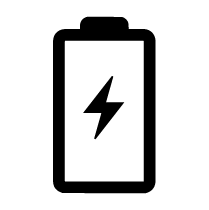 F25: Approx. 3.5H Charging Time
Quick Folding System
3 Riding Modes
2.1W Built-In LED Lights
Outstanding Mobility
Equipped with a high capacity battery, the F25 delivers a 12.4-mile range. Get ready for new adventures and easier commutes.
Three Riding Modes
Easily switch between the three riding modes, Eco, Standard, and Sports with two clicks on the intuitive LED dashboard, allowing you to ride the way you want.
Regenerative Braking System
The F25 has a regenerative braking system that turns the scooter into an electric vehicle powered by electricity and recycled energy from riding. Energy will be collected from regenerative braking and distributed when you need a boost.
Bluetooth Connectivity
Connect the F25 with the Segway-Ninebot app via Bluetooth to monitor your riding status and data, lock your kickscooter and upgrade the firmware and enhance the overall riding experience.
Built-In Front LED Light
Equipped with an upgraded 2.5w high-brightness LED light designed to illuminate the path ahead of you and increase your visibility to others around you.