It is time for a recap on my Raleigh, NC state capital run. This was a fun trip I was able to ride with one of my coworkers and one of my friends from the RVA Riders Group. Randy works with me at Honda House as the lead service rep and Colin is one of my friends from the RVA riders group. Colin rode his FZ09 and Randy was on his 1200 Sportster. We left Honda House at about 815am without Randy since he was running late due to an accident, so he ended up meeting us about 35 min down the road. We took all back roads for the entire trip since they are the most fun. We were making good time and had some great scenery along the way. We had to make a few extra stops since Randy only had about a 2.1 gallon tank. He is getting a 5 gallon one for it soon.
We met the Dragon Krew (Irishman80) outside of Raleigh at a local Speedway gas station. It was great to meet them all. We regrouped, fueled up and headed to the capital building. The traffic was crazy but it was fun riding with all those people. There were about 13 riders. When we got to the capitol building there was not a good spot to park so we ended up riding onto the sidewalk so we could take a few pictures. From there Colin had to head to Georgia to help a family member get ready for all the rain from Irma.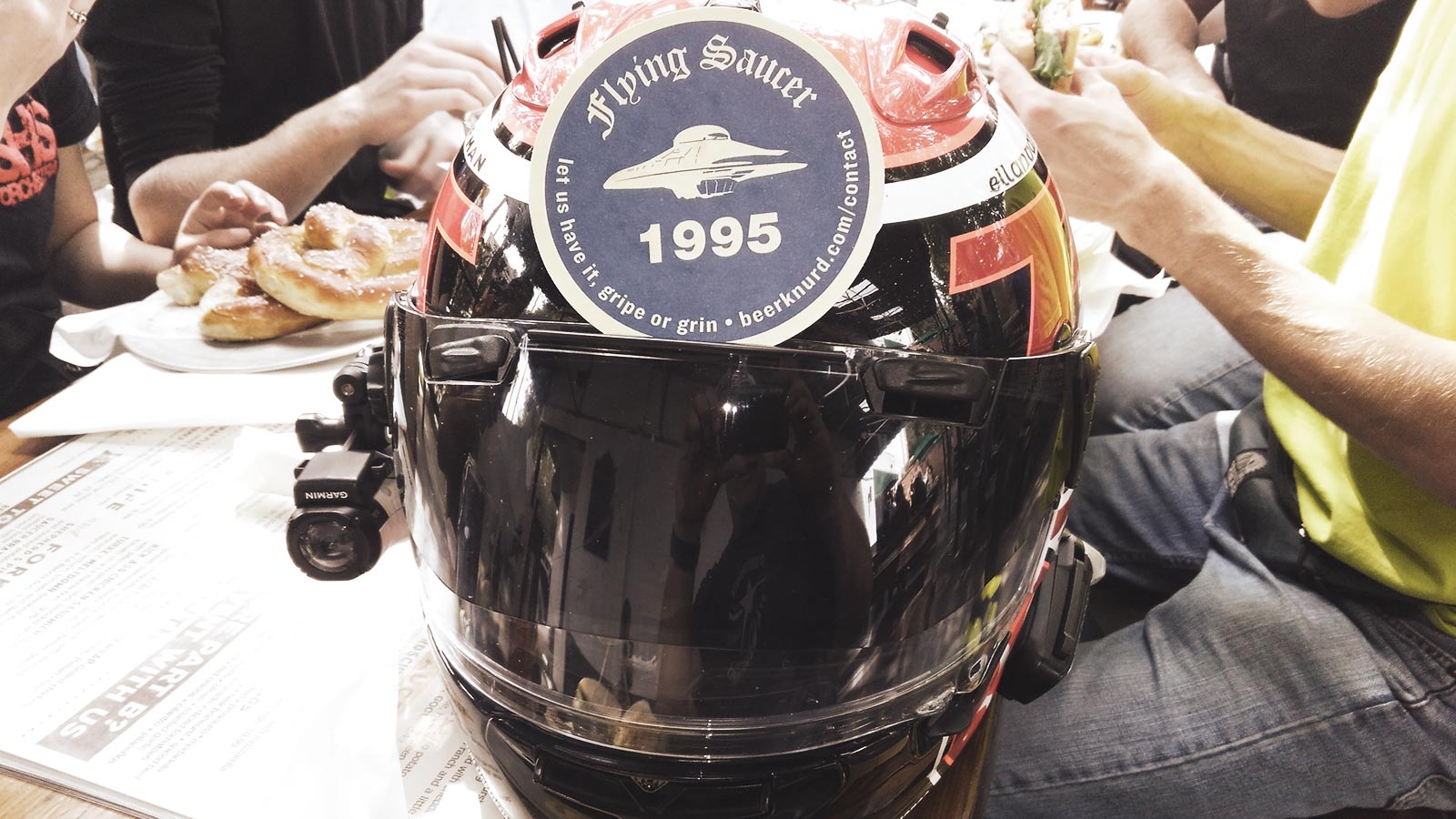 We ended up having lunch at the Flying Saucer just a few blocks away. We had some great food and conversation. I definitely recommend this place for anyone stopping in Raleigh. They have over 200 beers on tap. You even get a dish on the wall with your name on it if you try every one.
Randy and I then rode back to the Speedway with the rest of the Dragon Krew. We filled up once again and headed home. We made good time and everyone got home safe. This was a great run and I am very glad I was able to make some new riding friends. Moto Amino has been a fantastic place to meet with people and share experiences with others. I am not sure where I will be going next but I will make another post about it when I do and will be looking for riders to meet up with for the next capitol run.
2 down, 48 to go.