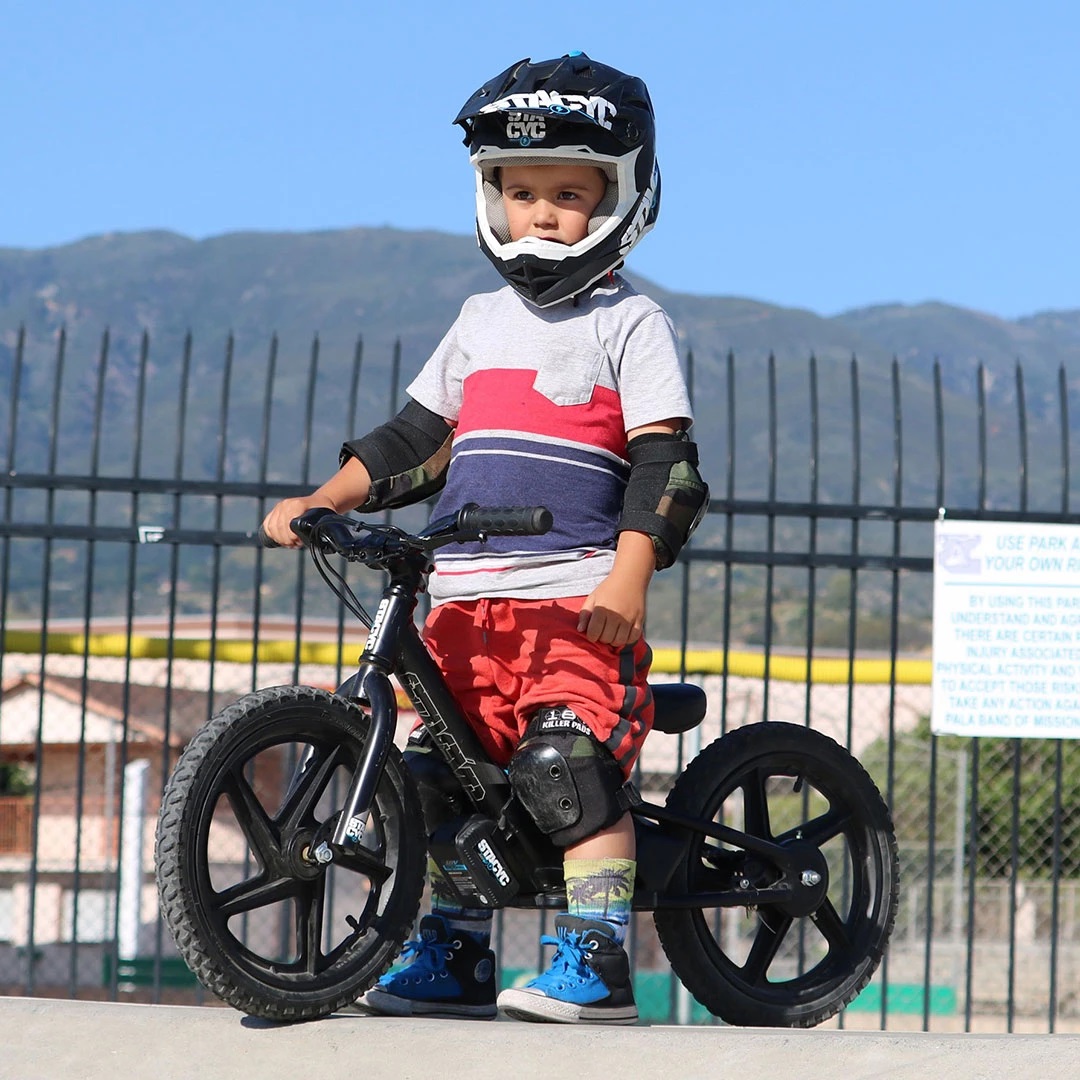 Get the Kids Riding Sooner on an Electric Bike
Have you been looking for a way to introduce your 2-6 year old to the wonderful world of motorcycles but are not sure they are ready for a gas powered option? We have the right option for you. The Stacyc Stability Cycle is a great way to introduce a child to the joys of two wheeled power. Not only does it help teach great riding fundamentals, such as balance, throttle control, and body positioning, it is also lightweight and easy to ride.
Share the Love of Riding
The Stacyc Stability Cycle is available in 12 and 16 inch wheel models. They come in black and offer a variety of graphics kits for your child to customize. The seats and handlebars are adjustable a make fitting the bike very easy. Each bike comes with a charger and one battery. Battery life is 30-60 min and top speed is 9-11 MPH. Both depend on your child's size and type of terrain they are riding on. Extra Battery packs are available to keep the fun lasting all day.
Stacyc Stability Cycles can also teach children about the spirit of competition. There are Stacyc racing leagues popping up all over the US. Follow #ridesooner to find out more about Stacyc racing. Right now there is flat track, dirt, indoor street, and stunt riding competitions.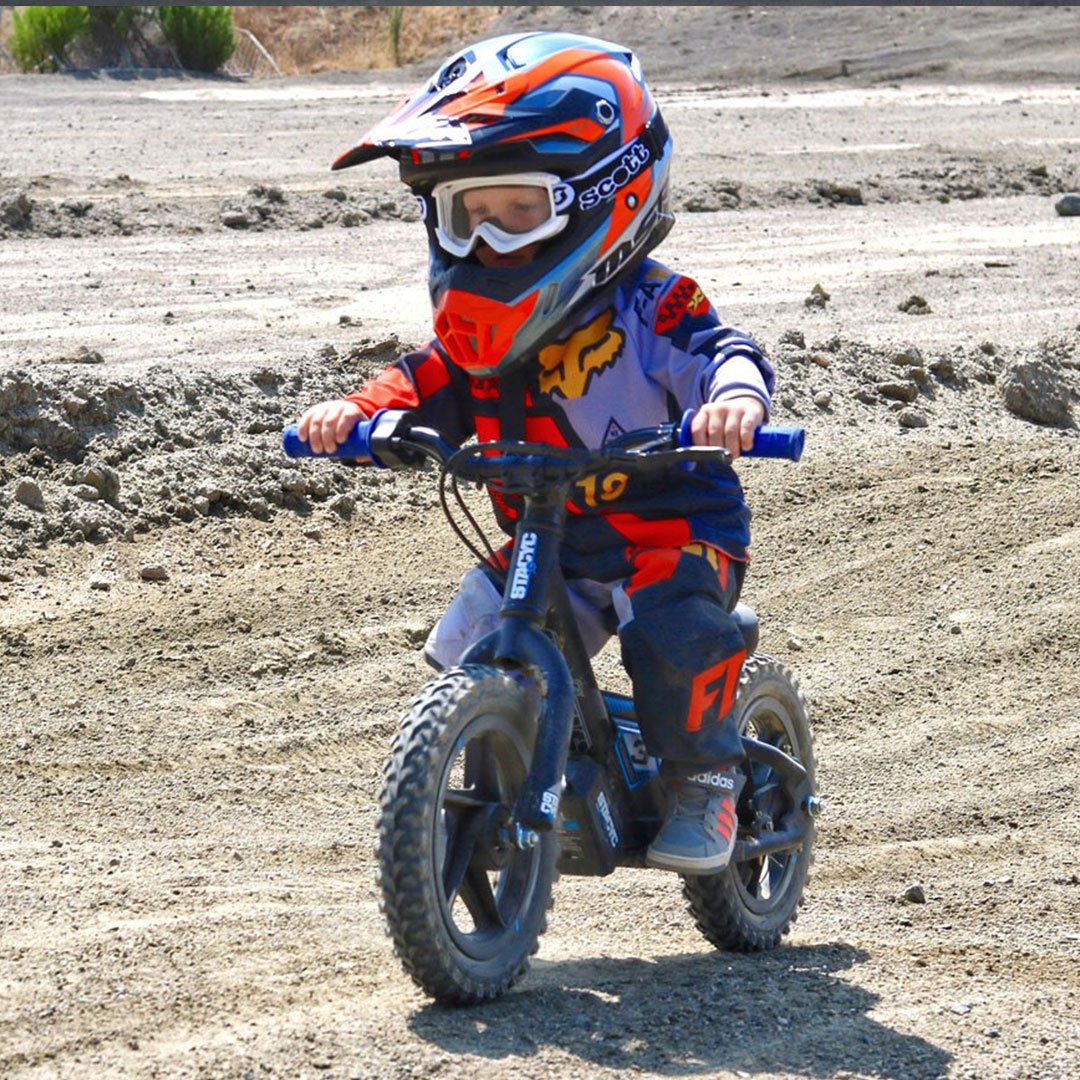 Shop Electric Bikes