Maximum Power, Maximum Joy

Apart from the outstanding design, the new Ninebot MAX G30LP is designed to be sturdier, and even more powerful.
Features
10-inch Pneumatic Tires
Built-In Front and Rear LED Lights
18.6 mph Max Speed
25 mile Range
20% Hill Grade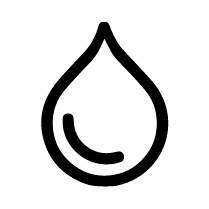 IPX5 Water-Resistant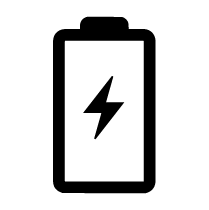 367 Wh Battery
Extraordinary Functionality to upgrade your riding experience
Ninebot KickScooter MAX G30LP strives to reach new heights of performance. When you ride on the road, the stronger brushless direct current motor delivers a fast and sturdy riding experience.
20% Hill Grade
• G30LP Gradability
• Standard Basement Slope
Highly Elevated Riding Experience
10-inch pneumatic tires, a combination of comfort and shock absorption
The Ninebot MAX G30LP is equipped with the newly upgraded pneumatic tires, which provides an elevated driving experience with the combination of comfort and shock absorption features, designed to increase riding safety.
LED Digital Dashboard
The LED digital dashboard can show you the battery and speed information at a glance.
Three Riding Modes to Meet Your Riding Styles
Eco, Standard, and Sports modes can be directly accessed by the intuitive LED dashboard and can be switched by two clicks, easily controlled under different riding modes.
Smart Battery Management System
(Smart-BMS)
With 40 high-quality 18,650 big capacity lithium batteries, the Smart Battery Management System delivers high power supply and closely monitors the battery status with multiple protection mechanisms to ensure the battery safety and to notify you for any battery alerts when needed.
Regenerative Braking System
Recycles Energy from Riding & Provides a Longer Range
The Ninebot KickScooter MAX G30LP features a regenerative braking system that turns the scooter into an electric vehicle powered by electricity and recycled energy from riding. Energy will be collected from regenerative braking and distributed when you need a boost, which enhances the user experience when braking and prolongs the range.
Classic Quick Folding System
Ninebot KickScooter MAX G30LP can be folded with ease in a mere 3 clicks. It is easy to carry on public transportation, store in your car, and take to any destination you desire effortlessly. Also, equipped with the folding mechanism of the high-end folding bikes, it is safe and durable.
2.5W Built-In Front LED Light
Upgraded 2.5w high-brightness LED light is designed to illuminate the path ahead of you and increase your visibility to others around you without dazzling them.
Dual Braking System
Front wheel mechanical brake and rear wheel E-ABS electronic brake ensure the utmost safety.
7-inch Spacious Platform
The Ninebot MAX G30LP leverages a 7-inch widened platform providing extra comfort for you. Its anti-slippery design with increased contact friction provides stability for the rider.
Segway-Ninebotl App Connectivity
Connect the Ninebot MAX G30LP with Segway-Ninebot app through Bluetooth to check your riding speed and remaining battery. You can also upgrade the scooter firmware over-the-air and monitor riding data, which enhances your overall riding experience.
User-friendly Cruise Control Function
The Ninebot MAX G30LP leverages the cruise control technology used in cars and through the built-in control components and unique algorithm to match the set speed. The vehicle will automatically start the intelligent riding mode at this speed, reducing the tension and fatigue of the driver's hand control. The cruise speed also saves battery.