As many of you already know, Honda has completely redesigned the Honda Goldwing for 2018. I had the good fortune and opportunity to experience this all new machine in Austin, Texas just recently. Successful Goldwing dealers from all across the country were invited by Honda to get a first hand look and feel of the new wing. Pryor to actually riding the unit we were given a comprehensive presentation. We were scheduled to ride and experience the machine and then it was back to more seminars. It's Honda's goal that customers will benefit from all the training that Honda is offering on this special bike.
The new Goldwing is not your father's Goldwing. While Honda has not compromised comfort, it has broadened its appeal to new generations coming. From the engine to the chassis, this is a new motorcycle with no similarities to the old Goldwings.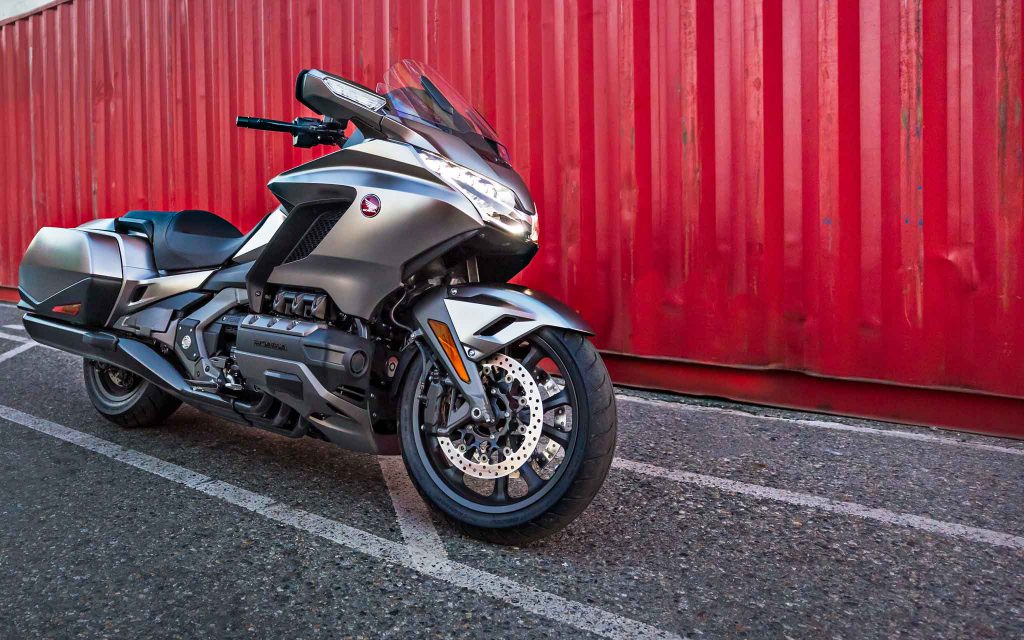 I rode the new DCT version, which for those who are not familiar means it's an automatic transmission. The good news with DCT is the fact that you can still shift manually but without having to use a clutch which gives you the best of both worlds. I was blown away with the ease of operation and seamless shifting characteristics of the machine's seven speed tranny. This transmission can shift faster than a human can. Looking down at the tach at 75 miles per hour the machine is taching 2500 RPMs. The lower gears are closer but as you get to the higher gears they are spaced well apart for more comfort.
The all new Goldwing comes with throttle by wire and four modes to choose from while riding. There is touring, sport, eco and rain that rounds out the choices a rider can decide on depending on the circumstances of the environment. I must tell you that the sport mode turns the bike's personality into something from " Mad Max". Equipped with a new telematics system, Apple CarPlay, Bluetooth and tire pressure monitoring ad the list goes on and on with what the bike delivers.
The only part I didn't enjoy about riding this bike was that I had to give it back. I was just getting used to the machine and didn't want my test ride to stop. I left Austin with a smile and a lot of information about this new Goldwing. I look forward to sharing what I have learned and experienced with Honda House customers who might be thinking about a new tourer. If you're looking for a new adventure, an opportunity to travel in comfort like you never have before, a Honda Goldwing could be in your future.