Dirt bikes are about to get a lot more advanced: The Stark VARG, new all-electric motocross bike. The VARG is customizable for every rider: from the power curve, engine braking, traction control, to even the flywheel weight–all tuned to you. All of the power, however you want it.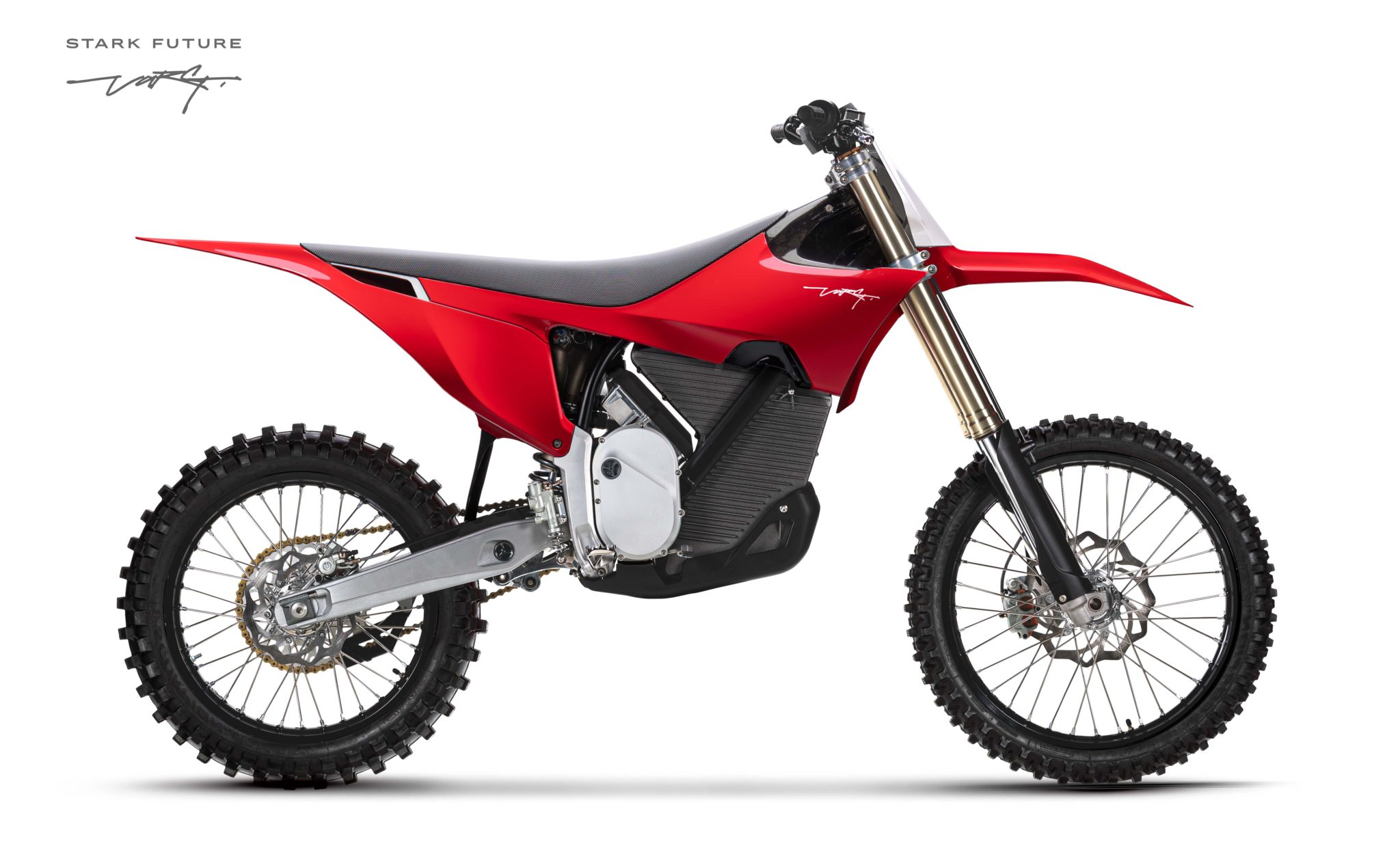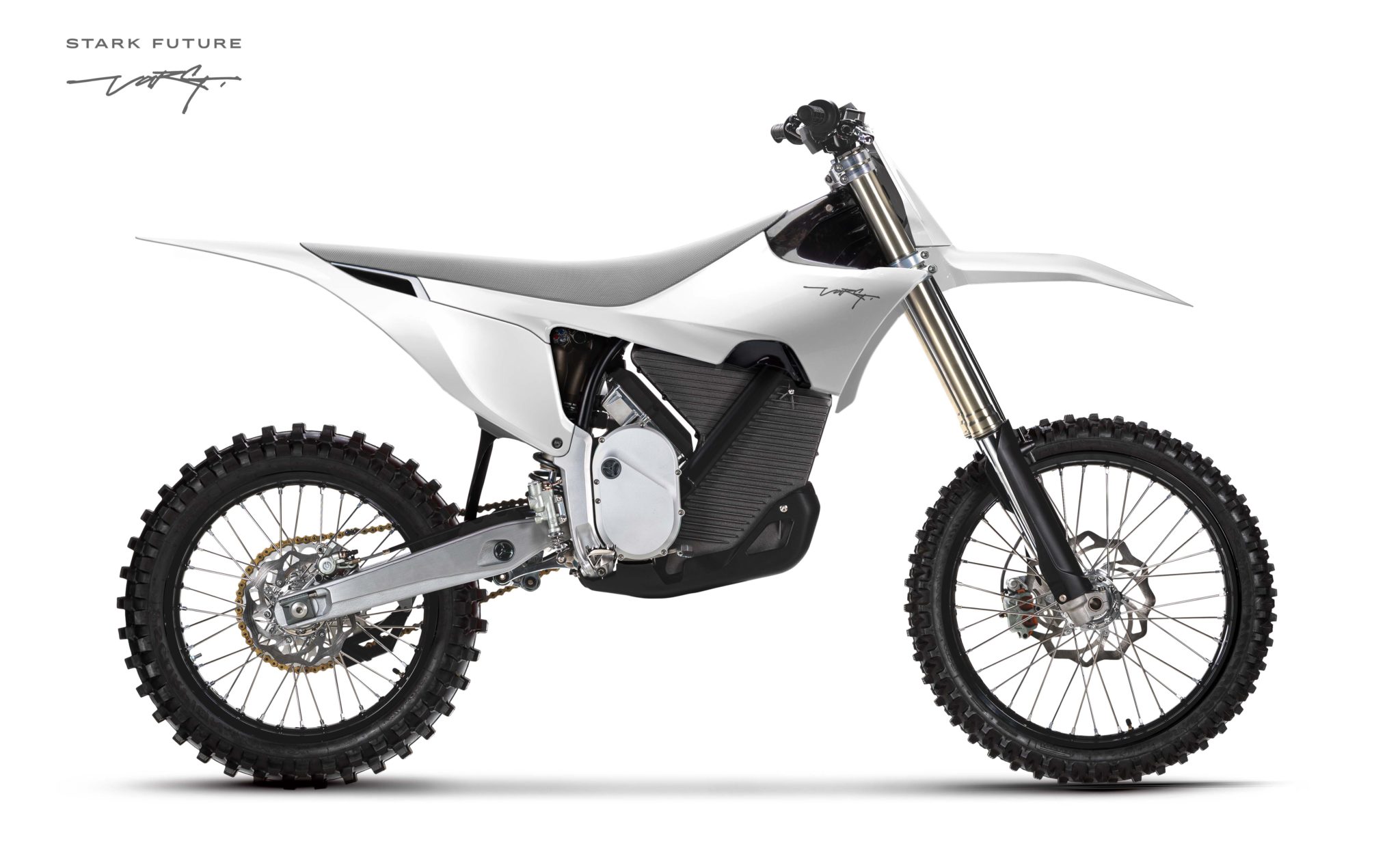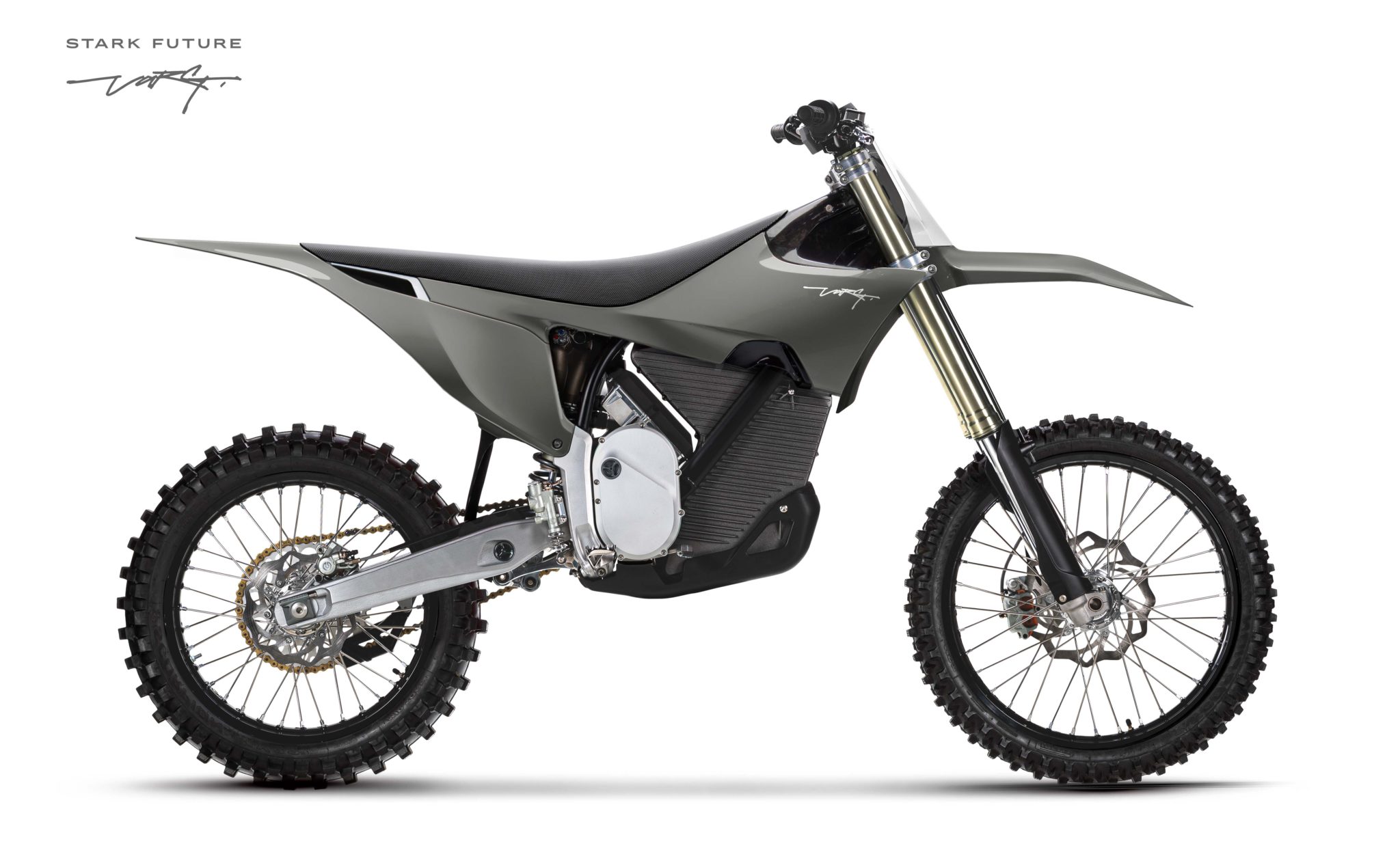 Before you even purchase the bike, you can customize it to your own look and riding style. Three unique color choices: Stark Red, Snow White, and Storm Gray–seriously, when was the last time one of the Big Four let you pick anything other than red, blue, yellow or green? If you need a kickstand, no worries; it doesn't come "stock," but can easily be added for only $100. How about brakes? Whether you're a hand-brake or foot-brake kind of rider, you get to choose! For rear rim size, they offer the 18" Enduro or the 19" MX, whichever suits your riding the best.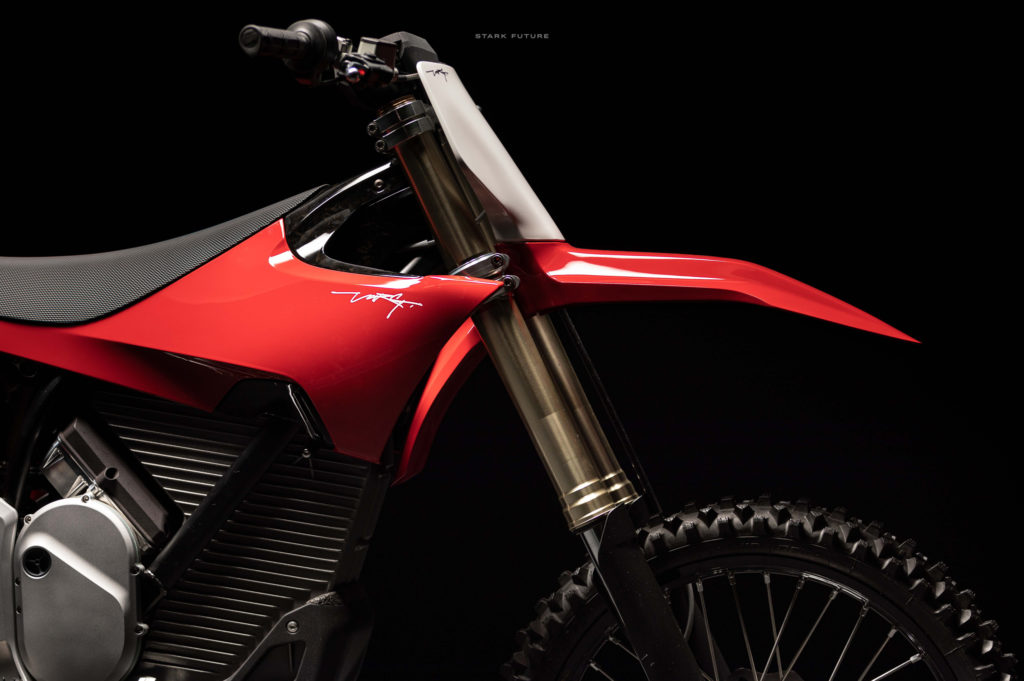 Probably the coolest customization is the suspension. One of the most popular stock suspension setups is the YZ KYB SSS, and the VARG's suspension is very similar. What sets it aside from the YZ stock setup is you can get it preset to your weight range or riding style, ensuring it comes to you ready to ride–no need for changing spring rates as is standard procedure when buying most new MX bikes. Made in partnership with Kayaba and Technical Touch, you get 310mm of travel both for the front forks and the rear suspension. Both the front and rear have also been specially coated for minimized friction build-up and high durability. While the options are tailored towards your weight, you can make them stiffer for motocross riding styles or softer for enduro or trail. Stark recommends going up one weight setting for a faster MX setting and going down one for an Enduro setting. All of this is attached to the lightest MX frame ever built.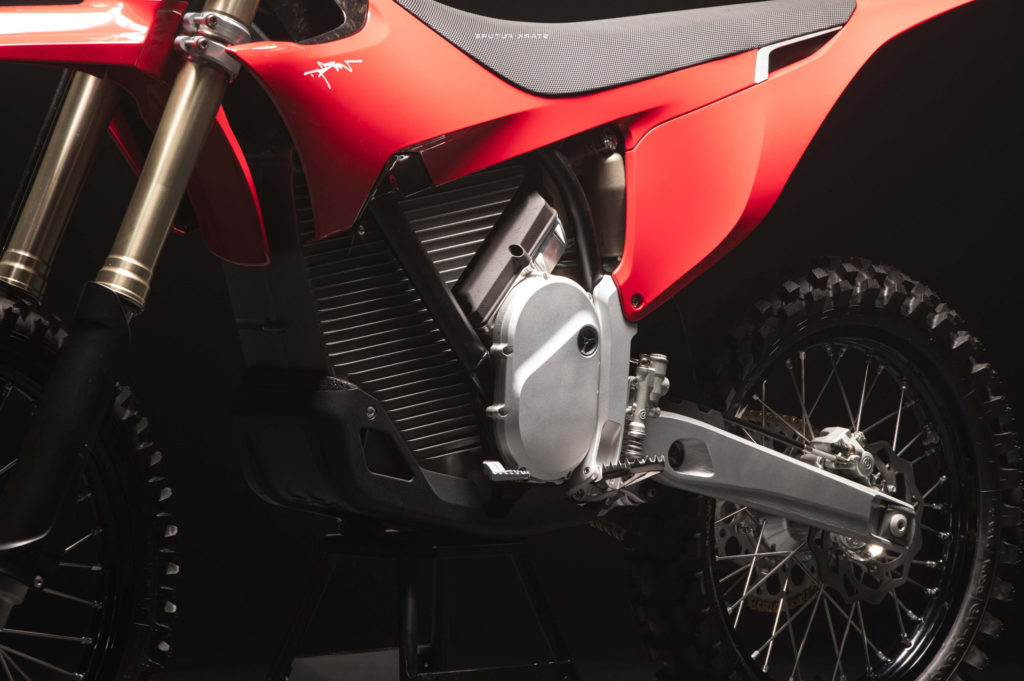 Now, the most important decision: the Power. Is the Standard 60hp enough for you? Riders looking for more kick can step up to the Alpha model for an additional 20hp (80hp total) for an extra $1000. The standard 60hp already feels as fast as a 450. Keep in mind too: you can tune it via the Stark VARG App, so if you don't need to use all of the power all of the time, you can let it loose at the right moment! Either selection comes with the 6kWh battery, which lasts up to 6 hours for trail riding or, for MX style riding, a full "moto"–think of it as the gas tank on a 450cc. Good news is: the same battery can be fully-charged in as little as 1-2 hours, depending on the charging outlet.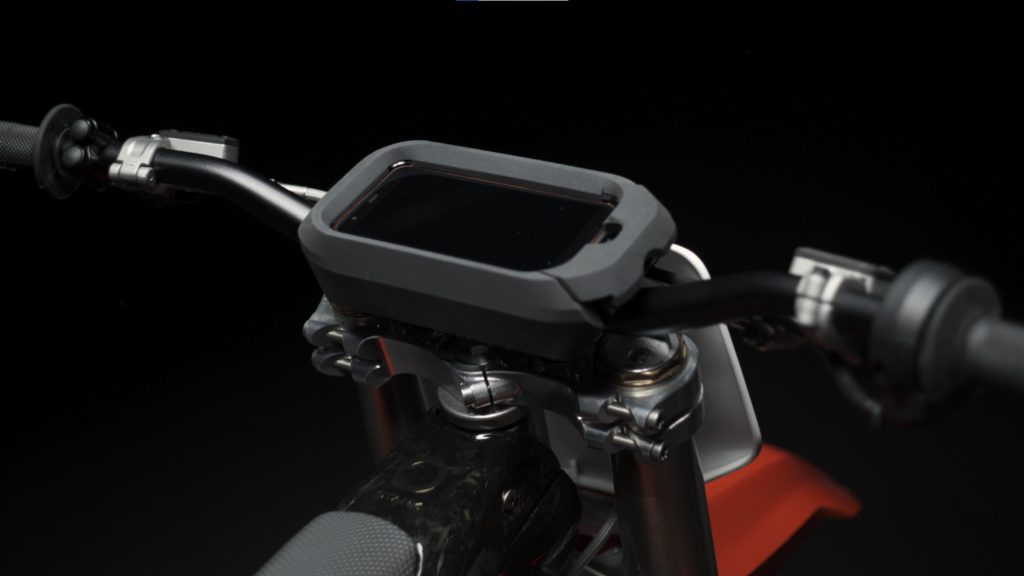 Stark VARG might just be the best bike for you, your dad, your uncle or just about anyone else. Say your teenager is ready for a 125cc two stroke bike but will have to upgrade in a few years anyways? What sets Starks tuning capacity apart from the traditional combustion dirt bikes, is that they can be tuned down to fit the rider much better. Even if a motocross bike isn't your cup of tea, the VARG can be tuned to a trail bike or even a hardcore enduro bike. If 80hp all at once is too much of a hit, bring it down to 60, 50, 10, or anything in between. But to change all of these options you don't have to stop, or even slow down. Two buttons on the handlebar allow you to switch between different tunes saved to the bike. You could even save different tunes for different sections of a track and swap through them on the same lap. Although you can tune the bike down, in full power mode, a veteran rider will be faster than ever before. If you are searching for a rip your-arms-off, riot of a bike look no further.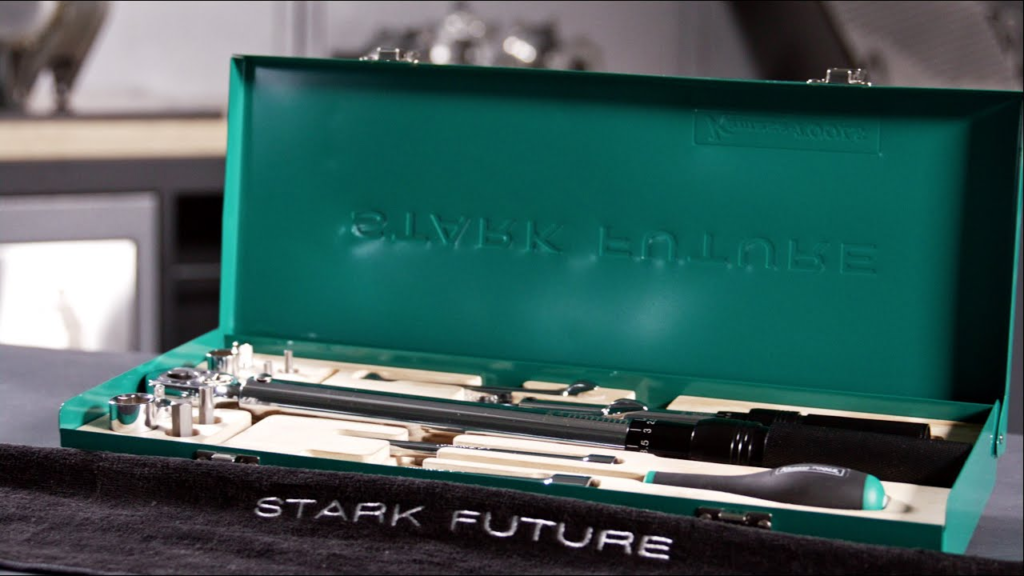 As cool as an MX bike with 100 different motors is, the mechanically challenged will appreciate the lack of maintenance associated with owning a VARG. No more top ends, no more water pumps, no more oil changes and no more valve checks. To own a VARG all the mechanical know-how you need is oiling a chain and swapping brake pads. But don't worry, if it gets any more complicated you'll have the tools from Stark's supplied toolkit. Stark has gone a step above most motorcycle manufacturers and partnered with Kamasa, a Swedish tool manufacturer, to make a toolkit fitting of a world class machine. Stark is also throwing in a 'special gift' which has not yet been revealed at this time.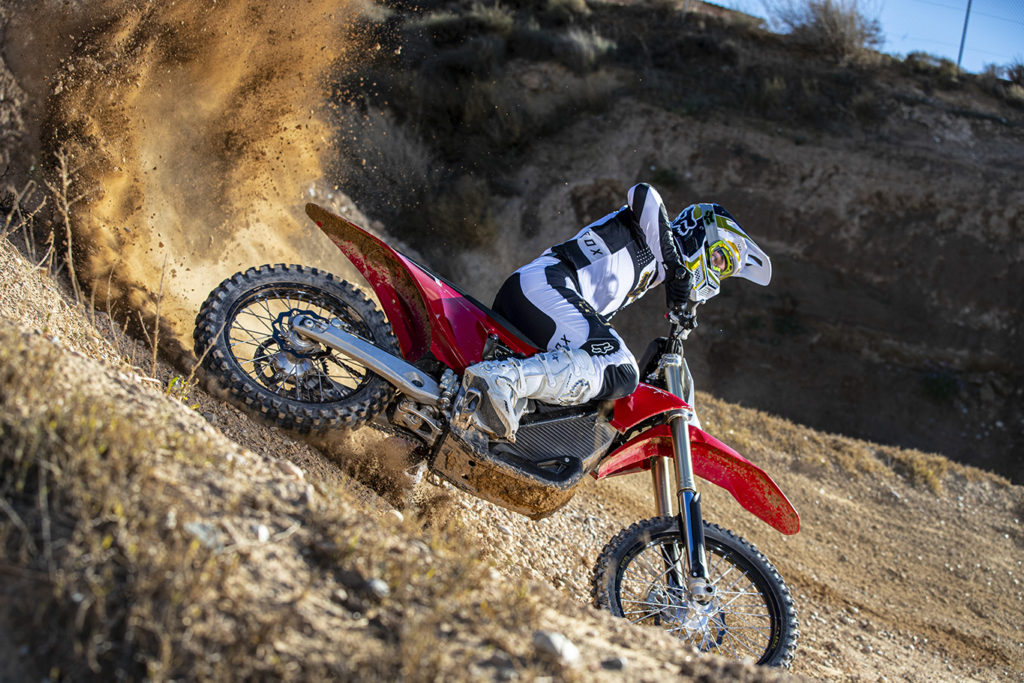 Besides the innovation and being an altogether sweet bike, the most exciting part of the Stark VARG is the potential change it can bring to the sport. Motocross tracks get shut down all of the time because of noise complaints. You're doomed if your track is too close to people because of the noise and you're doomed if you're too far away because no one will come to ride. With competition spec bikes that are near silent you could build a track nearly anywhere without noise complaints. This increases not only the number of increased tracks but also the number of potential riders. Homeowners association that doesn't like dirt bikes? They can't ban what they can't hear. 
Whether you're an experienced MX rider in need of some powerful versatility, or just want to ride the trails without all of the thought and work of traditional dirt bikes, the Stark VARG has everything you need! Preorders are still available for May 29 of 2023; make your selections and join the Future!
Click here to pre-order yours!